Parade participants don signs throughout the parade.
Marchers participate in a "die-in."
One group dressed in all white with veils covering their faces.
They also wore the photos, names, and ages of each of the 49 victims killed in the Orlando shooting.
People from all around gather to witness the annual parade.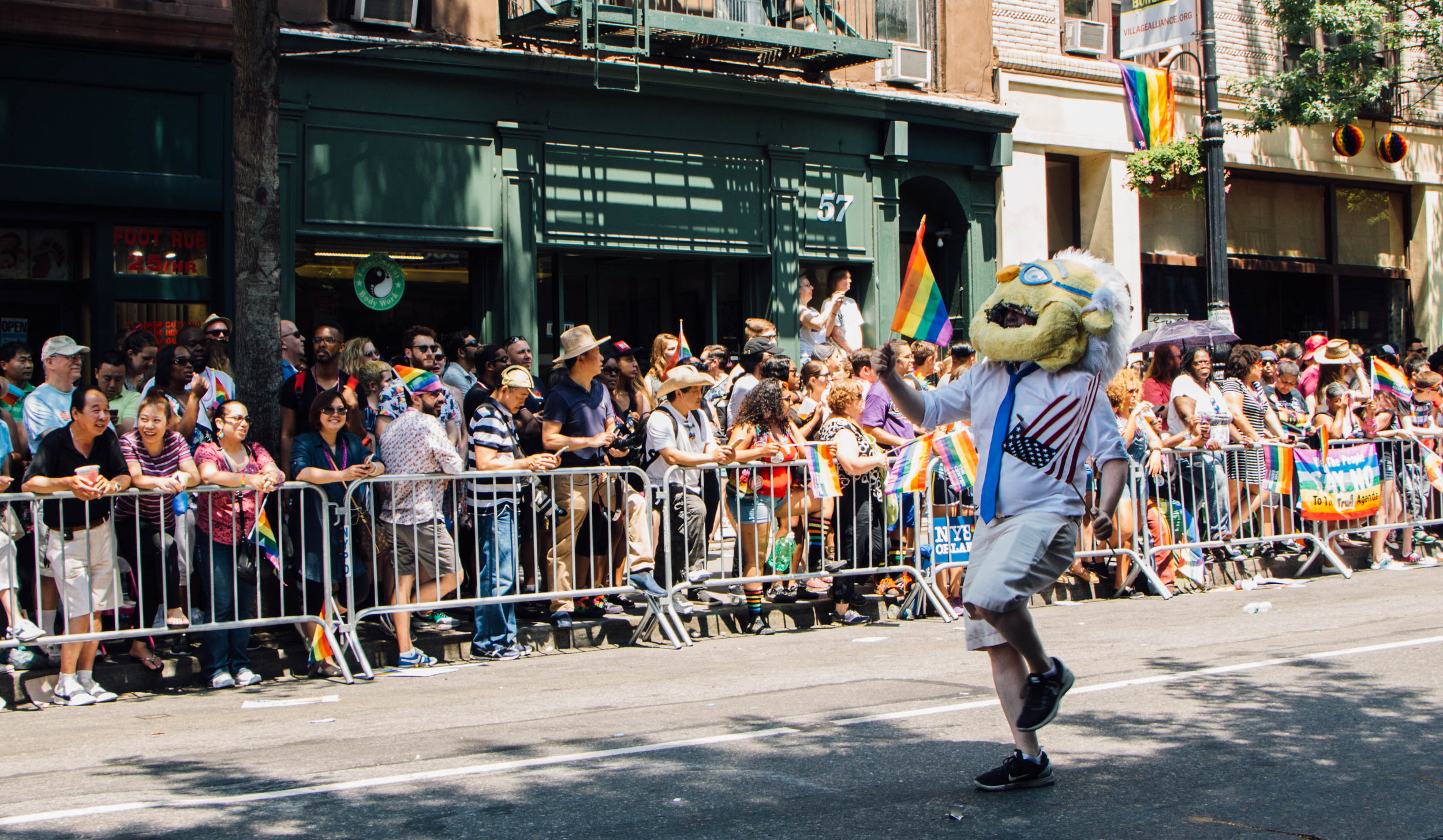 A Bernie Sanders mascot parades down 5th Avenue.
Flags are waved around to show support to the LGBTQ community.
Actor B.D. Wong marches in the parade with fellow Hillary Clinton supporters.
Representatives of various politicians participated in the parade, including Bernie Sanders and Hillary Clinton supporters.
The New York Police Department's Police Band march down the streets.
A group dressed in Caribbean garb shows support to the LGBTQ community.
Drag queens wave from the tops of floats.
Supporters of all different causes marched in the parade.
A Pride Parade marcher waves the flag of Ecuador.
A gay pride Storm Trooper poses for cameras.
"Keep dancing for Orlando"